Let's OM!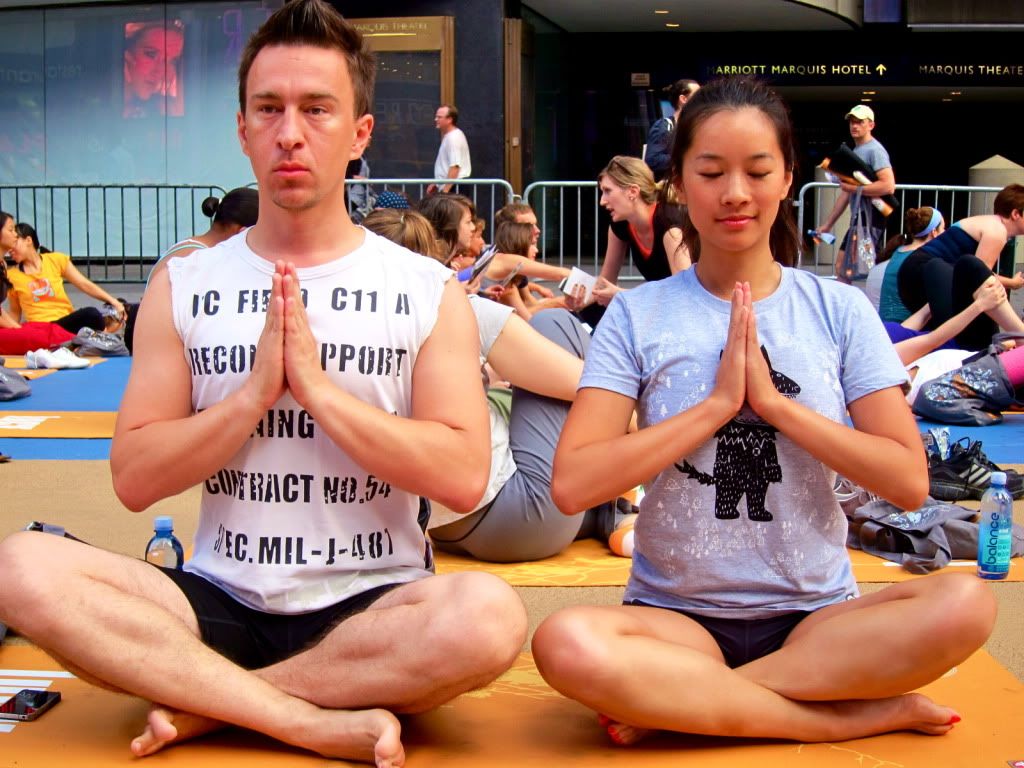 Solstice in Times Square with my yogi homie.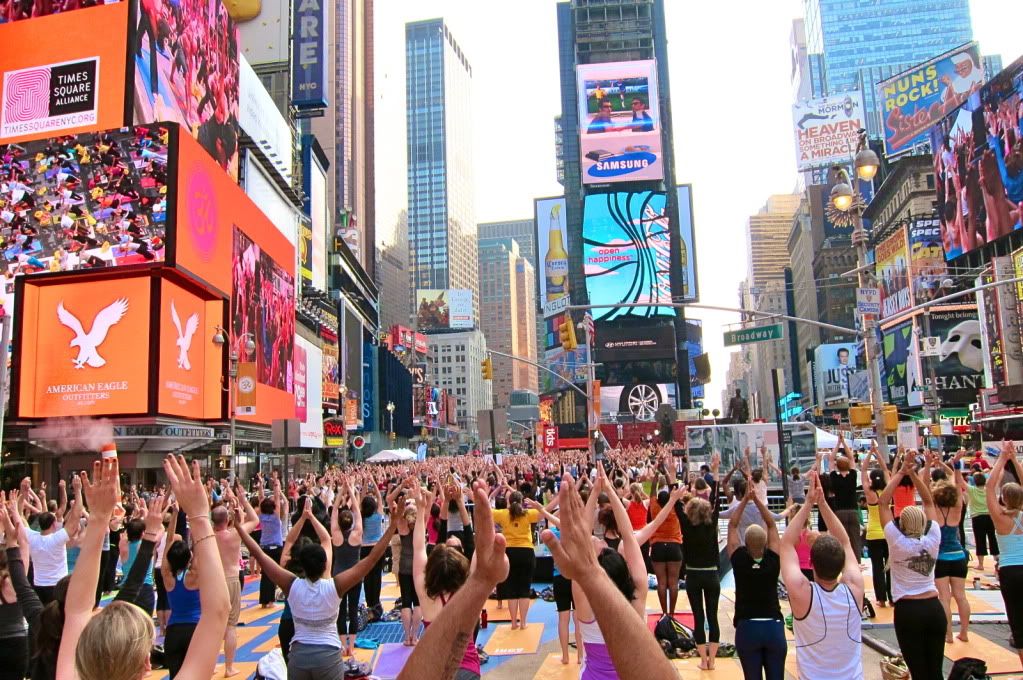 Sun salutations in Times Square.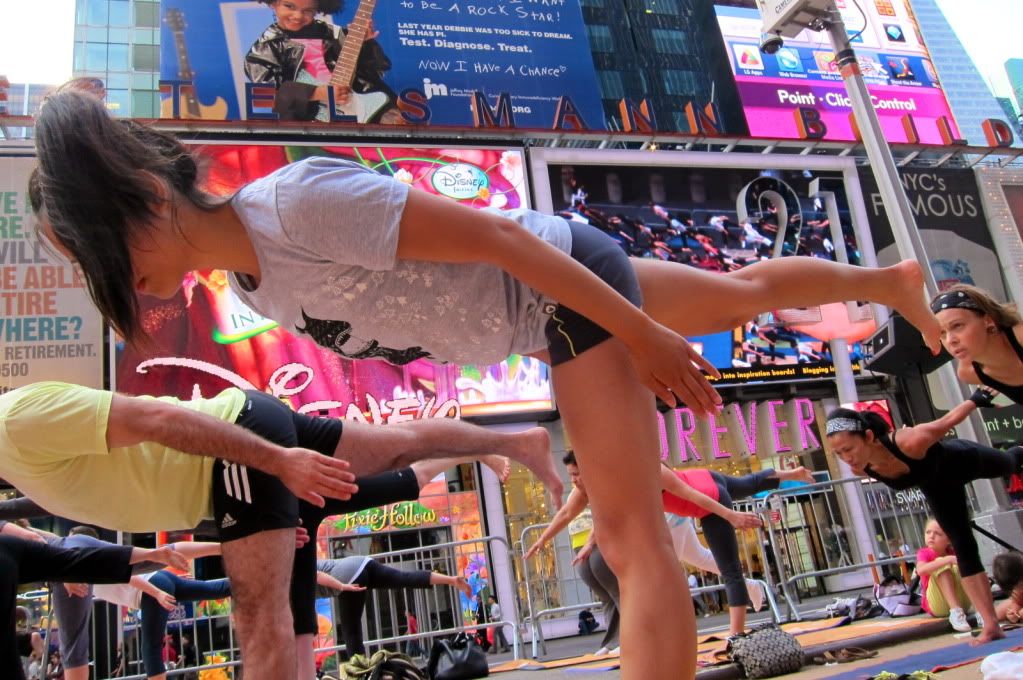 Warrior 3'ing it.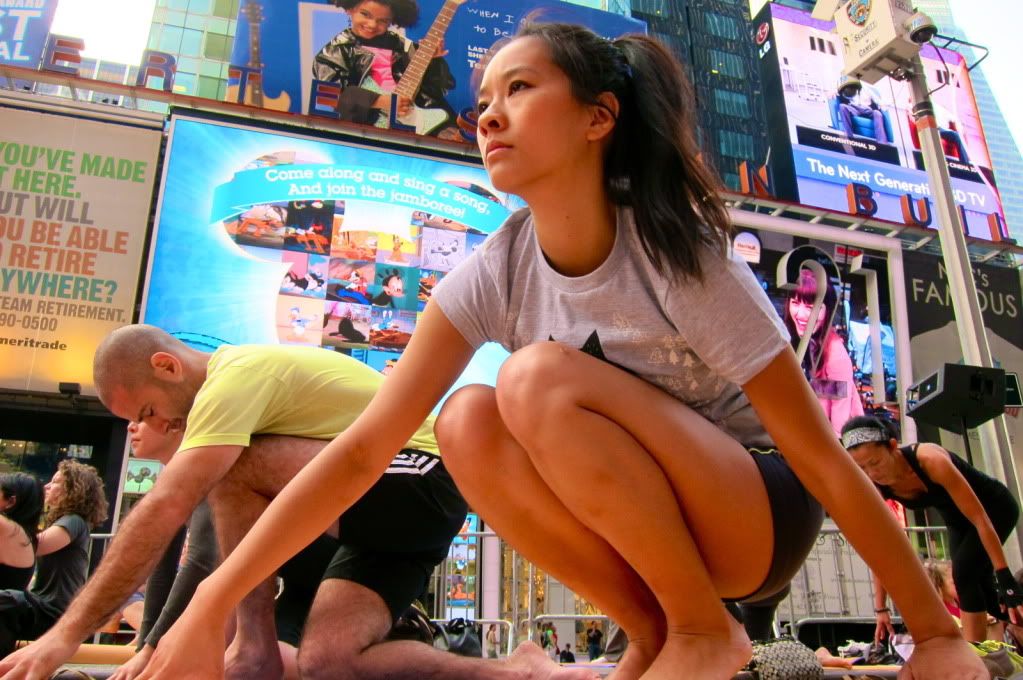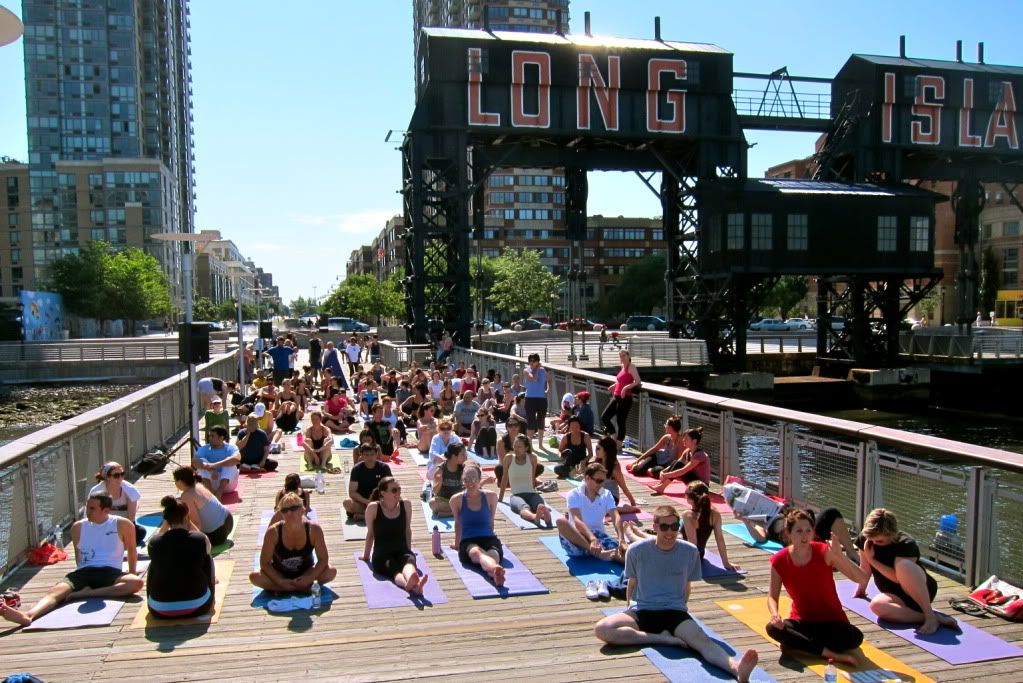 What a treat! Ready to rock and roll for free at "Yoga in the Park," thanks to the Yoga Room!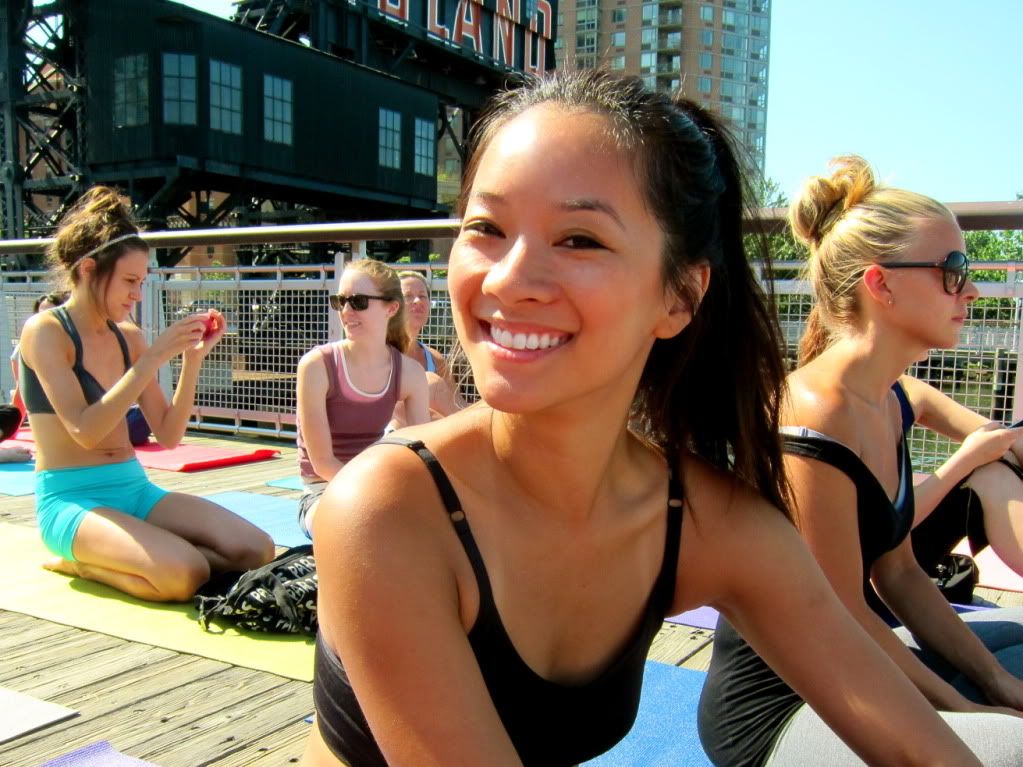 Feeling the warm sunshine and blissful yogi vibes...
Playing dead.
Savasana, baby! Savasana! It's a hard knock life.
Top row: Cip demonstrates trikonasana (triangle pose) and garudasana (eagle pose).
Bottom row: Digging homie's yogi gear. Dynamic acroyogi duo Matt Giordano and Chelsey Korus.
I had my first taste of hot yoga back in January 2011 and became a devoted mat hugger.
The moment I unroll my mat, my body begins to decompress
.
I love how all the ick seems to dissolve as I move from one pose to the next.
The emotional hangover? GONE. HELLO and THANK YOU, PRANAYAMA.
If I'm feeling happy, I do yoga. If I'm feeling blue, I do yoga.
I'm easily in the best shape of my life.
Easily.
And! I don't even have to run around the room to do it.
My refrigerator looks less like a morgue and my body is craving stuff it's supposed to (except for chocolate, but I've made peace with that). Now, pass the Kombucha, would cha?
Unlike any other form of exercise, yoga provides more physical and emotional benefits than I can ask for. It's also one of the few physical activities where you can get better at it as you age.
Most important, I find it F U N !!!
Forget the gym. Let's salute the sun!
Multi-tasking? I'll pass, son. I'm a believer in practicing the art of monotasking these days.
HOPE TO SEE YOU ALL ON THE MAT!
P.S. What's everyone doing this weekend? Oh, nevermind. Get out there and have some fun! Lots of it! You deserve it. ;)
N A M A S T E.

The Red Trousers is also on: