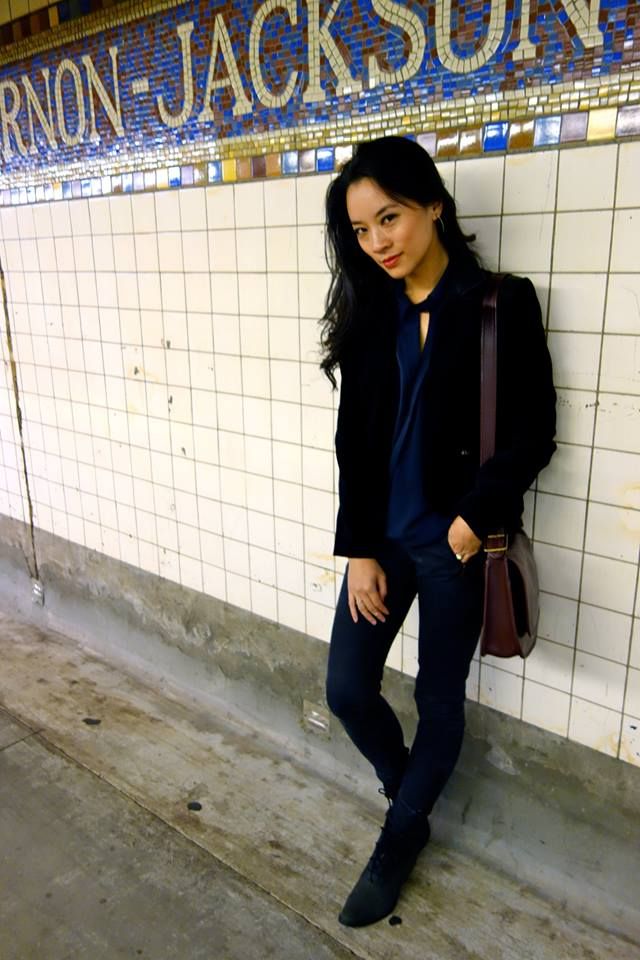 Hope everyone is enjoying the Thanksgiving weekend! I've filled the last couple of days with Tennessee Williams ("The Rose Tattoo"), yoga, an obscene amount of homemade veggie soup that I devoured in less than 24 hours, and online shopping (I know, I caved).
Anyway... I just taught a private yoga session to my client and I'm now camping out at Starbucks for the next hour or so to pick up my boots I accidentally left behind at my last commercial shoot. Thank goodness Tia was looking out for me and emailed me right away.
I'm wearing the coolest Alice and Olivia velvet blazer (buy similar
here
) with leather insets that I found at Tokio 7, one of my favorite consignments stores in NYC, vintage shoes (similar
here
) from Stella Dallas, Joe's skinny jeans (almost exact pair
here
), and a vintage leather bag from Lavai Maria. Enjoy the rest of your weekend!

The Red Trousers is also on: